Health, Wellness and Longevity DNA Test
Genetic Health Risks related to ~80 diseases
Wellness traits, including Lactose Intolerance, Deep Sleep, and Diet
Provide a saliva sample using our non-invasive, at home, saliva collection kit
Based on Illumina Genotyping Technology (650,000 SNPs)
Free global shipping
What you get
Health & Wellness
Accurate Report with actionable insights about your genetic variants, health traits and lifestyle choices
Reaction to Medications
Insights on how your DNA influences your reaction to the most common drugs
Your data
Download and own a genotype raw data file with 650,000 SNPs
Having your full genome sequenced means:
- Genetic Health Risks related to ~30 diseases
- Wellness traits, including Lactose Intolerance, Deep Sleep and Diet
- Reactions to medications
- Provide a saliva sample using our non-invasive, at home, saliva collection kit
- Based on Illumina Genotyping Technology (650,000 SNPs)
- Free global shipping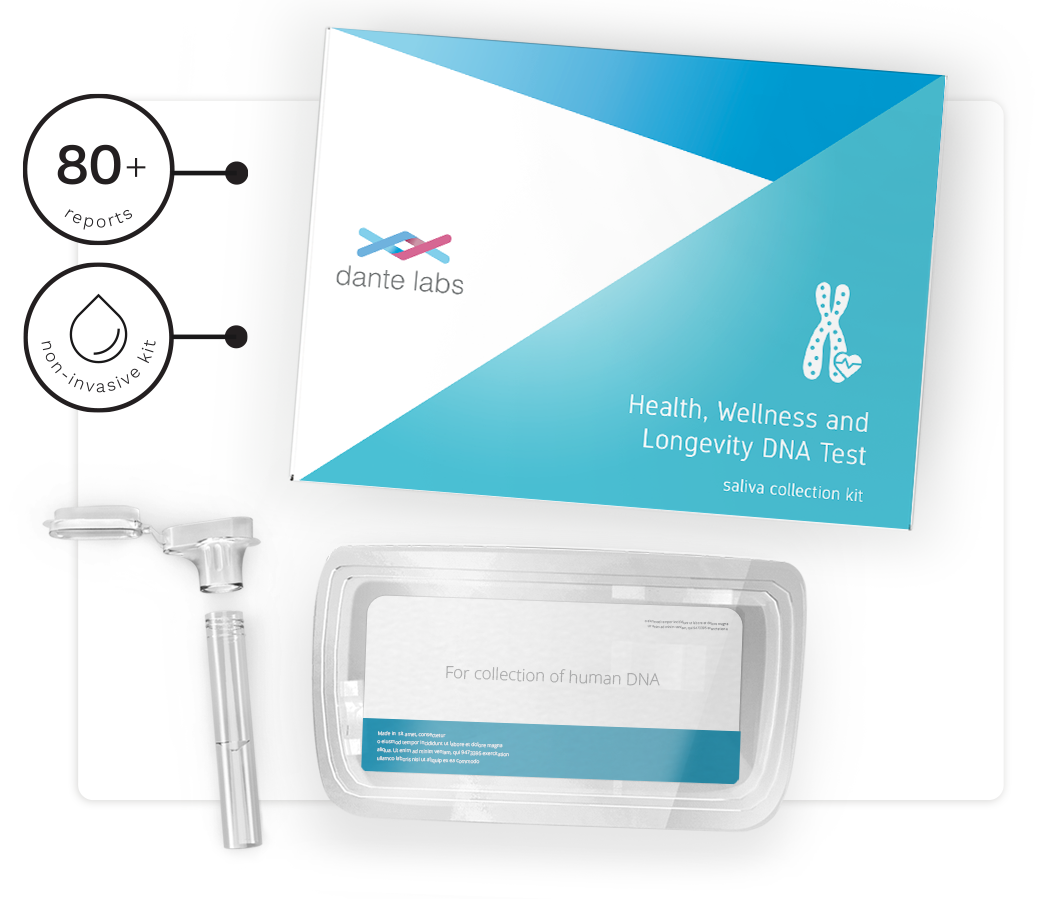 How it works
Purchase Your Kit Online
Your kit will arrive in 2-3 Business days.
Collect and Register
Follow the kit instructions to spit in the tube - all from home. Register your kit on our website and then mail the saliva sample tube back to us.
Learn your results online
In about 8-10 weeks, we will send you an email to let you know that your results are ready.