Regular price
€200.00 EUR
Regular price
Sale price
€200.00 EUR
Unit price
per
Sale
Sold out
Cutting-edge DNA test technology
Solid base to develop personalized workouts and diet
Actionable insights to manage the healthiest lifestyle
Reports on Fitness, Nutrition, & Wellness
It takes just a few weeks to analyze your DNA and provide you with a complete and detailed overview of the genetic predispositions of the body, muscles, metabolism and much more.
Dante Labs translate all this genetic data into actionable insights and suggestions, provided in 3 reports: Scientific Fitness, Nutrigenetic and Wellness. Using this key information it is possible to design real-personalized workouts, diet and lifestyle.
* It is not possible to request the Additional Reports for this test

See more about the product
What you get
Scientific Fitness Report

DNA for high performance and conscious effort. 

Knowing your genetic predispositions is the first step to fully understand the composition and potential of the body, from muscles to bones; from energy metabolism to nutrient metabolism. This report is used by professional athletes to define the best sporting and training path and to enhance sporting competence with scientific and immutable information. 

Genetic data is the most personalised information. The Scientific Fitness report is the best starting point for planning real personalized training. 
 Nutrigenetics Report 

DNA for a healthy diet and happy meals. 

Your genetic data shows your predisposition to develop food allergies and/or sensitivities. The design of a temporary or long-term diet must take into account each of these predispositions in order to obtain the best effect with the least sacrifice, more than anything, without negative health implications.

The Nutrigenetic report helps you to understand the best food groups, to help you achieve your goals.
 Wellness Report 

DNA for balance and peace. 

Genetic predispositions influence many aspects of daily life: the effect of sleep on mood or energy level during the day, the strength of the bones, the response to stress. These and other insights are clarified in the Wellness Report in order to provide the most important information and advice for building a healthy lifestyle.

Finding the right balance in life requires knowledge of the whole body.
How it Works
Fast Activation

Login or create an account on Genome Manager and enter your Kit ID (you will find it on the box or tube).

Painless Sampling

Contains an innovative at home saliva collection kit. Send your sample back the same day you took it.

Digital Results

You'll receive your results in a few weeks, available as a report within our digital portal. The results are easy to read and share with your doctor.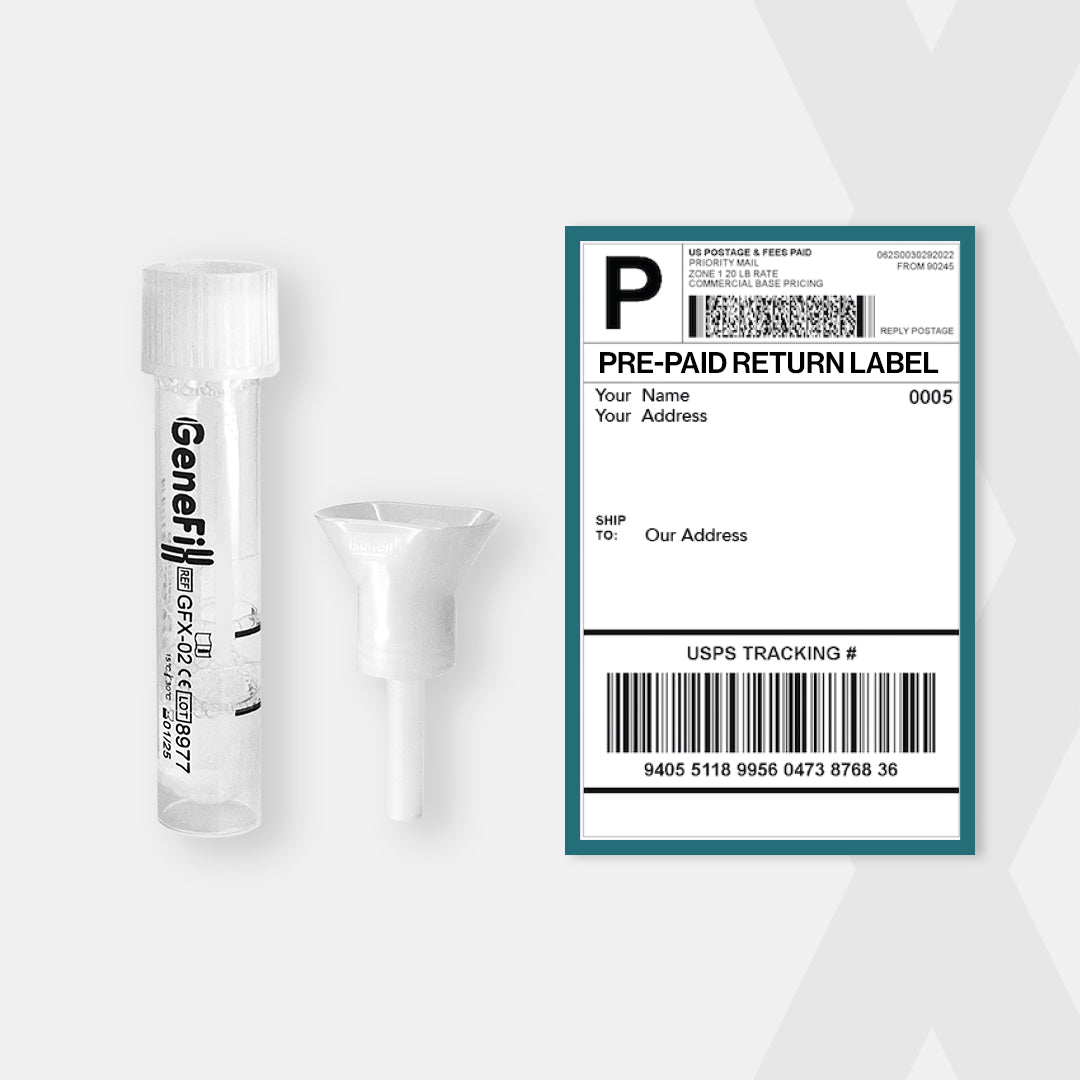 Simple Saliva Sample Collection
Painless, quick at home sample collection. User friendly device with CE-IVD mark and FDA approval.
Simply follow the packaging instructions and send the sample back in the packaging using the pre-paid returns label.