Dante Labs Whole Genome Test for Advanced Health
The only test that analyzes 100% of your DNA

Personalized Reports powered by Artificial Intelligence

The most advanced DNA test for health, rare diseases and wellness

Results in only 8-12 weeks

Whole Genome Sequencing 30X
What you get
You will receive advanced reports developed by our experienced team of scientists using the latest discoveries in genomics.
- A

Health Report

on your predisposition to 100+ common diseases

- A

Wellness Report

on 100+ Lifestyle Traits (diet, etc.)

- A

Pharmacogenomic Report

to understand how your body reacts to 150+ Medications

- A

Curated Personalized Report

powered by our

Artificial Intelligence

, based on your medical history, health records or doctor's diagnosis

- Additional Reports available for purchase for specific

Disease Areas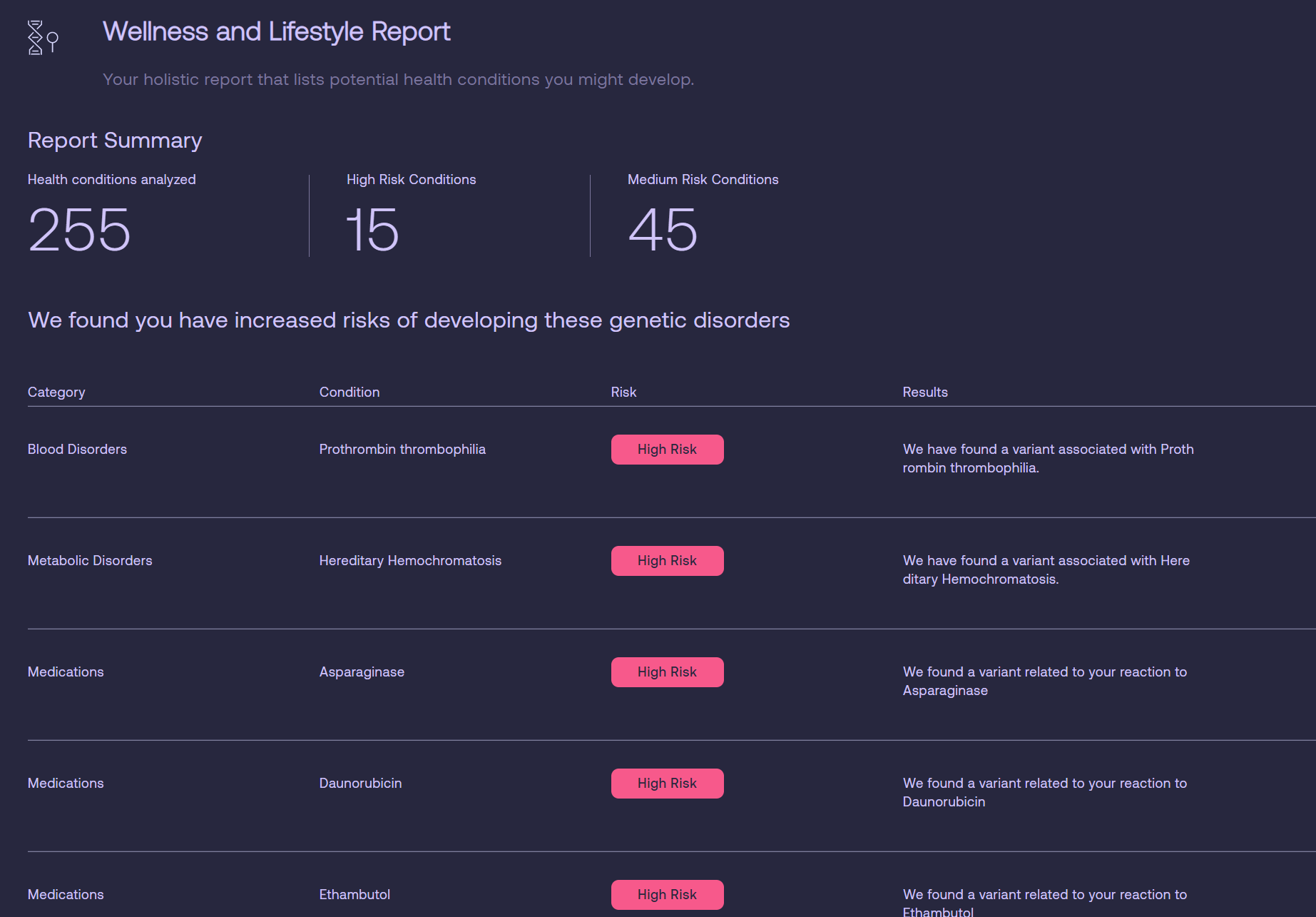 Raw Data available (FASTQ, BAM and VCF files).
Discover the new Health Manager: the easiest way to access your Genome.
To access the Sample Account, use sample@dantelabs.com and insert dantelabs in the password field
How it works
Purchase Your Kit Online
Your kit will arrive in 2-3 Business days.
Collect and Register
Follow the kit instructions to spit in the tube - all from home. Register your kit on our website and then mail the saliva sample tube back to us.
Learn your results online
In about 8-10 weeks, we will send you an email to let you know that your results are ready.