Regular price
Sale price
€29.00 EUR
Unit price
per
Sale
Sold out
This product is only meant for customers who already purchased a MyGenome Test
Fallot's tetralogy is a congenital heart defect characterized by four anatomical abnormalities in the heart, including a hole in the wall between the heart's chambers and narrowing of the pulmonary artery. This panel screens for genetic variants associated with Fallot's tetralogy and related conditions, such as pulmonary atresia and double outlet right ventricle. These conditions can cause symptoms such as cyanosis (blue-tinted skin), shortness of breath, and poor growth, and can lead to complications such as heart failure and arrhythmias.
This panel is useful for individuals with a family history of congenital heart defects or individuals with symptoms such as cyanosis, shortness of breath, or poor growth. Early diagnosis can inform treatment and management strategies, such as surgical interventions or medication.
The analysis takes into consideration the mutation of germline DNA, it investigates SNP and Indel mutations up to 150 bp.
Available in less than 24 hours

Based on Whole Genome Sequencing

More than 120 genes analyzed

Investigates SNP and Indel mutations up to 150 bp
List of main conditions:
Learn More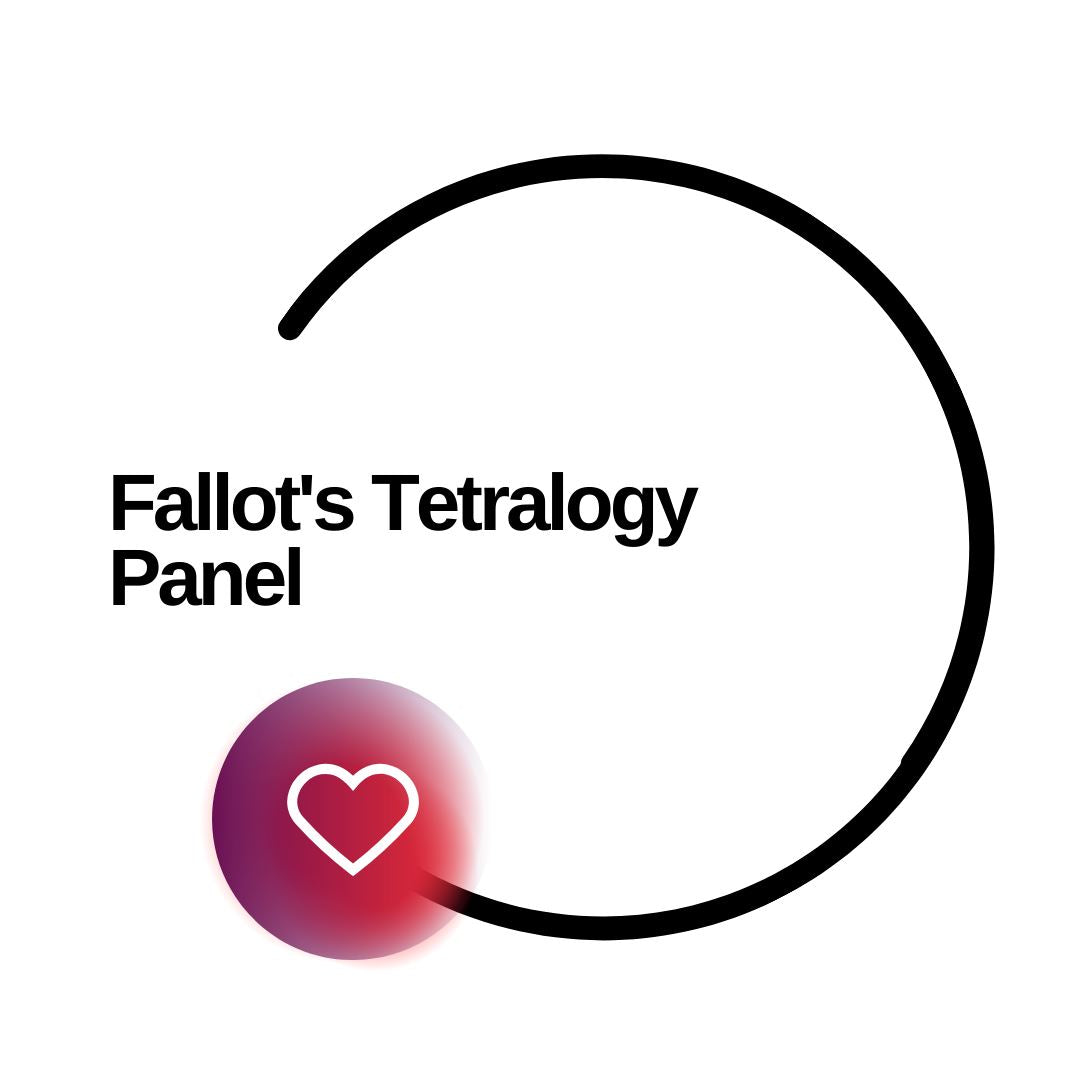 This product is only meant for customers who already purchased a MyGenome Test