Regular price
Sale price
€29.00 EUR
Unit price
per
Sale
Sold out
This product is only meant for customers who already purchased a MyGenome Test
Multiple sclerosis (MS) is a condition that can affect the brain and spinal cord, causing a wide range of potential symptoms, including problems with vision, arm or leg movement, sensation or balance. It is a lifelong condition that can sometimes cause severe disability, although it can occasionally be mild.
Multiple sclerosis is a chronic autoimmune disorder that affects the central nervous system. Multiple sclerosis is caused by a complex interplay of genetic and environmental factors, and this panel tests for genetic variants that are known to contribute to disease risk.
This panel is designed for individuals with a family history of multiple sclerosis or individuals who have been diagnosed with the condition. Genetic testing can provide information on disease risk and severity, as well as inform treatment and management decisions. Testing can also inform family planning decisions and provide reassurance for unaffected family members.
The analysis takes into consideration the mutation of germline DNA, it investigates SNP and Indel mutations up to 150 bp.
Available in less than 24 hours

Based on Whole Genome Sequencing

More than 4 genes analyzed

Investigates SNP and Indel mutations up to 150 bp
List of main conditions:
See more about the product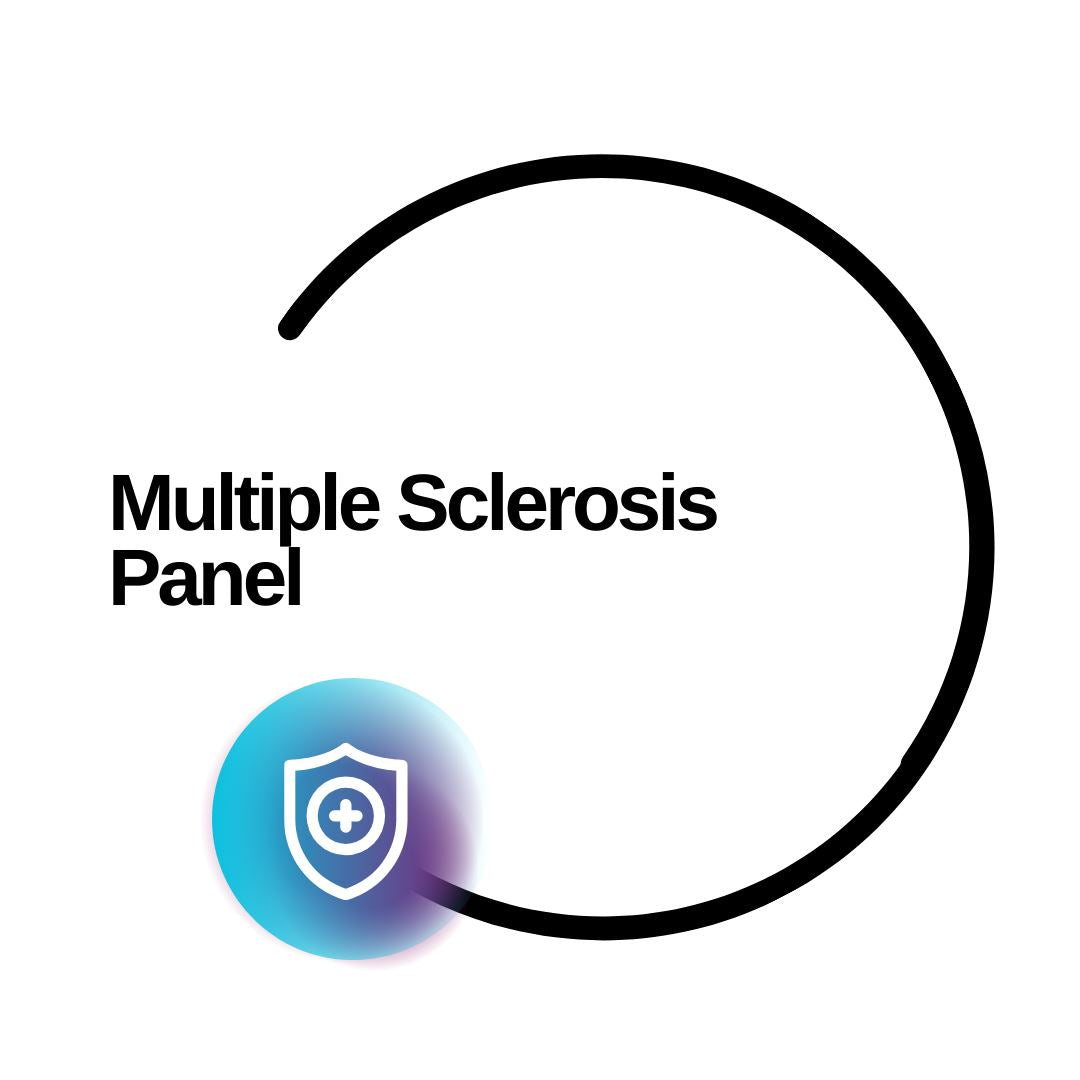 How it works
1.

Using a simple at home blood sample, we can collect the 100% of your DNA and analyze the genetic sequence in our lab.


2.

The sequence is divided into several parts, amplified, grouped in clusters and then sequenced.


3.

This sequencing process reveals the order of nucleotides that make up the original DNA sample.


4.

We then compare the genome with a generic and globally recognized reference DNA sequence.
Simple Blood Sample Collection
Painless, quick at home sample collection. User friendly device with CE-IVD mark and FDA approval.
Simply follow the packaging instructions and send the sample back using the pre-paid returns label.
Genomic Consultation Service
Would you like to speak with a genetic specialist? Book an individual session.

Our extensive network of geneticists will provide you with specialized genetic counseling on the topics that are most relevant for you such as diet and nutrition, fitness, injuries and many more.
Additional reports
Check out the full range of our additional reports, available upon completion of the Genome Test.